About The Nicholson Group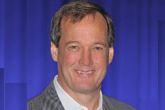 The Nicholson Group has the experience to quickly provide you with measurable results. Having worked with two Fortune 500 companies, the largest public relations agency in the world and several not-for-profit organizations, Tom Nicholson understands how to use effective communication to help organizations thrive.

Clients served include retailers, manufacturers, financial and legal services, healthcare and not-for-profits.

If you need to reach a challenging sales goal, we can provide marketing communications to shorten the sales cycle, qualify your products and services and help you close the sale.

Multi-location companies can benefit from our expertise in employee communication -- including change management, benefits, policies and incentives. Leadership communication designed to focus everyone in the organization on clear objectives will translate into measurable results.

Professional service firms such as lawyers, accountants, bankers and others will benefit from smart, credible content for on-line newsletters, white papers, speeches and presentations.

And with all the change happening in healthcare, communication is more important than ever. Our team of writers can create everything from patient education materials to explanations of the new healthcare legislation to how to use new healthcare technology to improve patient outcomes.